When we give best teaching skills to our students so after here the result of efforts done by each of them.
Multimedia Training Institutes in Delhi
Best Multimedia Training Institute in Delhi
Pickles Professional Courses in Multimedia
Pickles Professional Degree in Multimedia
Are you passionate about multimedia and looking for the best training institutes in Delhi to enhance your skills? Look no further! In this article, we will explore the top multimedia training institutes in Delhi that offer comprehensive courses to help you excel in this dynamic field.
Do you want to enhance your skills in the world of multimedia? Look no further! In this comprehensive article, we will dive into the fascinating realm of multimedia courses. From understanding the basics to exploring advanced techniques, this guide will equip you with the knowledge and skills needed to excel in this dynamic field. Multimedia refers to the integration of different forms of media, such as text, images, audio, video, and interactive elements, to convey information effectively. It is a powerful tool that engages and captivates audiences, making it an essential component in various industries, including marketing, entertainment, education, and more.
I Am Interested To Enroll
Why Enroll in a Multimedia Course?
Enrolling in a Multimedia course can offer numerous benefits, regardless of your current skill level or professional background. Let's explore some of the compelling reasons to embark on this educational journey:
1. Expand Your Skill Set
By enrolling in a multimedia course, you can develop a wide range of skills, including graphic design, video editing, audio production, animation, and web development. Acquiring these skills will not only make you a versatile professional but also open doors to exciting career opportunities.
2. Stay Ahead of the Curve
In today's fast-paced digital world, staying up to date with the latest trends and technologies is crucial. A multimedia course will keep you abreast of the ever-evolving industry, ensuring you remain competitive and relevant in your field.
3. Boost Your Creative Potential
Multimedia Training Institutes in Delhi provide a nurturing environment for honing your creative abilities. Through hands-on projects and practical exercises, you will learn how to think outside the box, develop innovative ideas, and create visually appealing content that resonates with your target audience.
Career Opportunities After Multimedia Course
Career Prospects
After completing a B.sc in Animation and Multimedia in Delhi you will have a wide range of career opportunities. Some of the potential job roles include:
1. Animator
As an animator, you will be responsible for creating animated sequences, characters, and special effects for various media outlets, such as movies, television shows, and video games.
2. Multimedia Specialist
As a multimedia specialist, you will design and develop interactive multimedia content for websites, mobile applications, and other digital platforms. You will collaborate with designers, developers, and content creators to deliver engaging experiences.
3. Visual Effects Artist
Visual effects artists create stunning visual effects for movies, commercials, and other visual media. You will utilize your skills in 3D modeling, compositing, and animation to enhance the visual appeal of the final product.
4. Game Designer
Game designers are responsible for conceptualizing and creating video games. You will work closely with artists, programmers, and sound designers to develop immersive gaming experiences.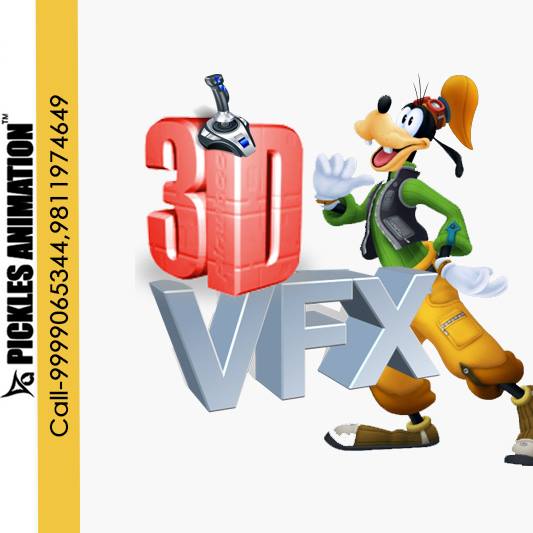 Let's Connect with PICKLES ANIMATION, build your career, make great business. We are the oldest and largest studio for ANIMATIONS, DESIGNING, PRINTING, VFX,PHOTOGRAPHY SHOOTS, VIDEOGRAPHY, PRODUCT SHOOT, FASHION SHOOT, CORPORATE SHOOTS, WEDDING SHOOTS,  PROMOTIONAL VIDEOS, EXPLAINER VIDEOS, PRESENTATIONS AND MUCH MORE