SPL. IN 3D ANIMATION AND VFX COURSE
When we give best teaching skills to our students so after here the result of efforts done by each of them.
PICKLES PROFESSIONAL CAREER IN 3d animation and VFX courses
Pickles Professional career in 3D Animation is an INTERNATIONAL DIPLOMA course of 12 months, which is divided into two modules that are Designing and Creation. 3D animation is a vital part of animation where we create animated videos, which are real in look, by using computer-generated graphics. 3D animation gives a real and dynamic look to static images with depth. 3D is work according to real world calculations. The modules deal with editing the images in PHOTOSHOP and then jump on to 3D Modeling, texturing, lighting, Rigging, Animation, rendering and Walkthrough. We make our students work more on the live projects so that being a student you can learn how to work professionally. We promise you 100% job placements soon after the completion of your course that's why Pickles builds its repo as the best 3D Animation institute in Delhi.
I Am Interested To Enroll
Benefits of learning 3d animation and VFX course
Learning 3D animation goes beyond acquiring technical skills. It also nurtures your creativity and expands your problem-solving abilities. Here are some key benefits of learning 3d animation and VFX courses:
1. **Creative expression**: 3D animation allows you to bring your imagination to life. You have the freedom to create unique characters, environments, and stories that reflect your artistic vision. The ability to visually communicate your ideas is a powerful tool for self-expression.
2. **Career opportunities**: As mentioned earlier, the demand for skilled 3D animators is on the rise. Whether you want to work in the film industry, gaming, advertising, or architecture, there are plenty of opportunities to showcase your talents and build a successful career.
3. **Collaboration**: Animation projects often involve teamwork, where artists, designers, and programmers collaborate to create a final product. Learning 3D animation not only enhances your technical skills but also improves your ability to work effectively in a team, communicate ideas, and solve problems collectively.
Now that we understand the importance and benefits of learning 3D animation, let's dive into the different courses available and how to choose the best one for you.
Why choose 3d animation and VFX courses ?
3D animation Courses has become an integral part of various industries, including film, gaming, advertising, and virtual reality. It allows you to bring characters, objects, and environments to life in a way that traditional 2D animation cannot. The use of depth, lighting, and realistic textures adds a whole new level of immersion and realism to your creations. Whether you're interested in creating animated films, designing video game characters, or visualizing architectural designs, 3D animation Courses offers limitless possibilities for artistic expression and storytelling.
Learning 3D animation opens doors to exciting career opportunities. As the demand for high-quality animated content continues to grow, so does the need for skilled animators. By mastering the art of 3D animation Courses, you position yourself as a valuable asset in the industry.
   Photoshop

  3D

DURATION: 12 MONTH
ELEGIBLITY: Any student / 10+2 (ANY STREAM)
Photoshop
Modeling
Texturing
Lighting
Rendering
Rigging
Animation
Advanced rendering
Walkthrough
3D Animator
Image Editor
3D Modeler
Rigging Artist
Lightning Artist
Texturing Artist
Character Animator
Graphic Designer
Stall Designer
Interior Designer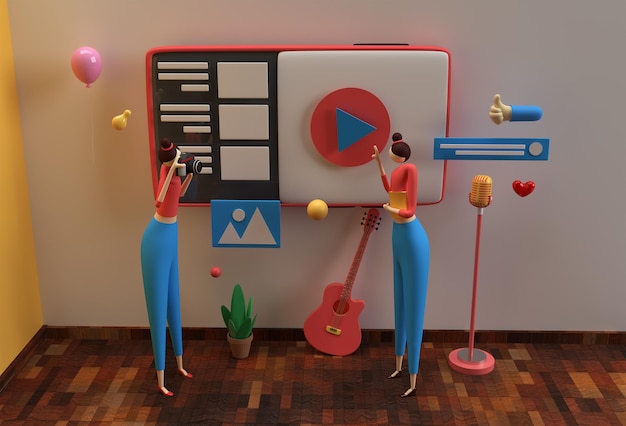 Trusted by these clients from last 2 Decades
Let's Connect with PICKLES ANIMATION, build your career, make great business. We are the oldest and largest studio for ANIMATIONS, DESIGNING, PRINTING, VFX,PHOTOGRAPHY SHOOTS, VIDEOGRAPHY, PRODUCT SHOOT, FASHION SHOOT, CORPORATE SHOOTS, WEDDING SHOOTS,  PROMOTIONAL VIDEOS, EXPLAINER VIDEOS, PRESENTATIONS AND MUCH MORE