Be An Animation Professional
When we give best teaching skills to our students so after here the result of efforts done by each of them. Animation Courses in Delhi after 12th
BAAP (BE AN ANIMATION PROFESSIONALIST)   
Pickles Professional Career in Animation (BAAP), is a long-term course of 30 months, which is sub-categorized into several modules that are graphics designing, web designing, 2D animation, 3D Animation and Gaming & visual effects. The modules deal in designing printing stuff, website designing, e-learning stories, presentation, flash animation with high-end scripting, character modeling, interior modeling, texturing the models, Rigging characters, editing with sounds, animation of characters, Gaming, videos, and audio editing. We deals as the best animation institute in Delhi which includes Illustrator, Photoshop, Corel Draw, Flash, Scripting with Flash, Sound Forge, Premier Pro, Dreamweaver with Css3, Html5 after that the course deals with 3D, After Effect and Combustion. We make our students work more on the live projects so that being a student you can learn how to work professionally. We promise you 100% job placements soon after the completion of your course that's why Pickles builds its repo as the best animation institute in Delhi.
I Am Interested To Enroll
Why Explore Animation Courses After 12th?
Animation has emerged as a promising career choice in recent years, attracting young minds with its limitless possibilities. With the rapid growth of the entertainment industry, the demand for skilled animators has skyrocketed. By pursuing animation courses after 12th, you can develop the necessary skills and expertise to enter this dynamic field, you can tap into a world of endless possibilities and build a successful career doing what you love.
When we give best teaching skills to our students so after here the result of efforts done by each of them. Animation Courses in Delhi after 12th
Overview of Animation Courses in Delhi after 12th
Delhi, being the capital city of India, is a hotspot for creative industries. It is home to some of the best animation institutes that offer comprehensive courses to students who have completed their 12th standard. These animation courses in Delhi are designed to equip students with the skills and knowledge required to excel in the animation industry. The courses cover various aspects of animation, including 2D animation, 3D modeling, character design, visual effects, and more. The curriculum is carefully crafted to provide a balance between theory and practical training, ensuring that students gain hands-on experience with industry-standard software and tools
When it comes to animation education, Delhi offers a plethora of options. And PICKLES ANIMATION is of the top animation institutes in Delhi that are known for their excellent faculty, state-of-the-art infrastructure, and industry-relevant curriculum: Specializations in Animation Courses

It's important to check the specific admission requirements of the institutes you are interested in and prepare accordingly. Be sure to gather all the necessary documents and prepare a strong portfolio to increase your chances of getting admission.
Placement Opportunities after Completing Animation Courses
One of the key factors to consider while choosing an animation course is the placement opportunities offered by the institute. A good animation institute will have tie-ups with industry partners and provide placement assistance to its students. Placement opportunities can range from internships to full-time job placements in animation studios, production houses, advertising agencies, gaming companies, and more. We at Pickles Animation has a strong placement network can significantly enhance your chances of securing a job in the animation industry after completing your course. We at PICKLES ANIMATION giving 100% PLACEMENTS after completion of this INTERNATIONAL DIPLOMA course.
Delhi, with its vibrant creative scene, offers a plethora of animation courses for students who have completed their 12th standard. By exploring animation courses in Delhi after 12th, you can unlock your creative potential and embark on a fulfilling career in the world of animation. Whether you aspire to be a 2D animator, a 3D modeling artist, a visual effects specialist, or a game designer, Delhi has a course and specialization for you. However, choosing the best animation course in delhi requires careful consideration of factors like curriculum, faculty, infrastructure, placement opportunities, and more. And in PICKLES ANIMATION CAMPUS we give you all that factors and amenities under one roof so that you can make an informed decision and set yourself on the path to success in the exciting world of animation. So, take the leap, explore your options, and unlock your creative potential in Delhi's animation scene!
Semester 1
Semester 2
Semester 3
Semester 4
Semester 5
Semester 1
•   Multimedia knowledge and internet
•   Basic art & sketching
•   Color & graphic concept
•   Career in graphics
•   Play with images
•   Project submission
•   Working on live projects

DURATION: 2.5 YEARS
ELEGIBLITY: 10+2 ( ANY STREAM )
Semester 2
Semester 3
Semester 4
Semester 5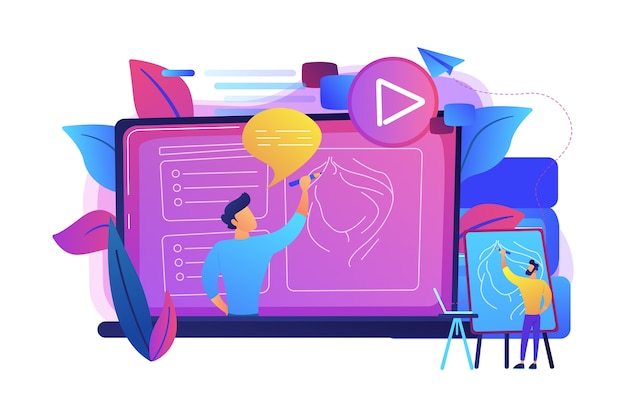 Trusted by these clients from last 2 Decades
Let's Connect with PICKLES ANIMATION, build your career, make great business. We are the oldest and largest studio for ANIMATIONS, DESIGNING, PRINTING, VFX,PHOTOGRAPHY SHOOTS, VIDEOGRAPHY, PRODUCT SHOOT, FASHION SHOOT, CORPORATE SHOOTS, WEDDING SHOOTS,  PROMOTIONAL VIDEOS, EXPLAINER VIDEOS, PRESENTATIONS AND MUCH MORE