Wedding Photographer in Delhi
Finding the Perfect Wedding Photographer in Delhi for Your Big Day
Pickles Photography's is a name of expertise who provide wedding photographers in Delhi / NCR and they need to understand the client needs and taste by which after they provide best wedding photography services in Delhi.
When it comes to your wedding day, capturing every precious moment is essential. Your wedding photographs will be cherished memories that you will look back on for years to come. That's why it is crucial to hire a professional wedding photographer in Delhi who can capture the essence of your big day in the most beautiful way possible. 
Our services include:

Candid photographer in Delhi
Wedding photographer in Delhi
Concept Photography in Delhi/NCR 
Delhi Wedding Photography
Pre-wedding photographer in Delhi
Cinematography services in Delhi 
Traditional photographer in Delhi
Best photography in Delhi events
Wedding photographer services in Delhi, India & Abroad
Questions to ask from Pickles Animation photographer:

Can you provide reference from past clients?
Do you have back-up equipment in case of emergencies?
How long will it take to receive our function photos & videos
How many images can we expect to receive?
How can we have our teaser & highlights of our function
A professional wedding photographer in Delhi
Always has the expertise and experience to capture the emotions for lifetime, details, and special moments of your wedding. They have the technical knowledge to handle different lighting conditions, angles, and compositions, ensuring that every photo is a work of art. Moreover, a professional photographer in Delhi understands the significance of each moment and knows how to capture it in a way that tells a story.
When you hire a professional wedding photographer in Delhi, you are investing in high-quality images that will stand the test of time. These photographs will be passed down through generations, preserving the memories of your special day for your children and grandchildren. A professional photographer uses top-of-the-line equipment and editing techniques to ensure that your photos are of the highest quality and will remain vibrant and crisp for years to come.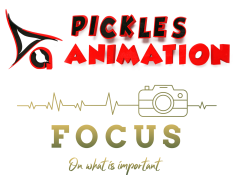 Professional Photography Institutes in Delhi

Factors to consider when choosing a wedding photographer in Delhi
Choosing the right wedding photographer in Delhi can seem like a daunting task, but with careful consideration, you can find the perfect match for your big day. Here in PICKLES ANIMATION PHOTOGRAPHY we give some factors to consider when selecting a wedding photographer:
The first step in finding the perfect wedding photographer is to do thorough research. Start by asking friends and family for recommendations or search online for wedding photographers in Delhi. We at Pickles Animation Photography majorly get assignments by the way of mouth publicity done by past clients those who are happy with Pickles Animation Photography work. 
After reviewing Pickles Animation Photography portfolios, it's important to meet with potential photographers in person or via video call. This meeting will give you a chance to get to know the photographer, discuss your vision, and see if you have a good rapport. Ask about their experience, approach to weddings, and how they handle different situations. This meeting will help you determine if you feel comfortable and confident in their abilities to capture your special day.
After selection of PICKLES ANIMATION wedding photographer we do our best on your best day to preserving your wedding memories, it's important to share them with your loved ones. Create an online gallery or slideshow to share with family and friends who were unable to attend your wedding. You can also consider sharing a selection of images on social media to celebrate your love and allow others to share in your joy.
Your wedding day is a once-in-a-lifetime event, and finding the perfect wedding photographer in Delhi is crucial for preserving those precious memories. By considering the factors mentioned above and following the tips provided, we at PICKLES ANIMATION PHOTOGRAPHY can ensure that your wedding photographs are a true reflection of your special day. Remember, investing in us as a professional wedding photographer is an investment in memories that will last a lifetime. So, don't waste your time on more research, and choose a photographer from the house of Pickles Animation who will capture every moment with love and artistry.




I Am Interested To Enroll
Trusted by these clients from last 2 Decades
Let's Connect with PICKLES ANIMATION, build your career, make great business. We are the oldest and largest studio for ANIMATIONS, DESIGNING, PRINTING, VFX,PHOTOGRAPHY SHOOTS, VIDEOGRAPHY, PRODUCT SHOOT, FASHION SHOOT, CORPORATE SHOOTS, WEDDING SHOOTS,  PROMOTIONAL VIDEOS, EXPLAINER VIDEOS, PRESENTATIONS AND MUCH MORE