When we give best teaching skills to our students so after here the result of efforts done by each of them.
Digital Marketing Course After 12th
Best Digital Marketing Training Institute in Delhi
Pickles Professional Courses in Digital Marketing
Pickles Professional Courses in Digital Marketing
So you've passed 12th grade with flying colors and now you're ready to dive into the real world. But with so many options, how do you choose a path that's right for you? If you're tech-savvy, creative, and looking for a career with huge potential, have you considered digital marketing?
Digital marketing is one of the fastest-growing and highest-paying fields today. As a digital marketer, you'll help businesses attract customers through online content, social media, and more. The good news is you don't need a traditional 4-year degree to get started. With the right digital marketing course, you can gain the skills and experience to land an entry-level job in just a few months.
I Am Interested To Enroll
Why Take a Digital Marketing Course After 12th?
Opportunity and Demand
The digital marketing field is growing rapidly. Companies need skilled professionals to help them build their online presence and connect with customers. By learning digital marketing skills now, you'll be poised to take advantage of many opportunities. Once you've decided to pursue a career in digital marketing, the next step is finding the right course. There are many reputed institutes offering specialized programs in digital marketing.
Learn practical, in-demand skills
A digital marketing course will teach you useful skills like:
Search engine optimization (SEO) to optimize websites and content for search engines.
Social media marketing to engage audiences on platforms like Facebook and Instagram.
Email marketing to create engaging newsletters.
Content creation to produce blogs, videos, and more
Open up your Career Options
With digital marketing skills, you'll have many potential career paths to consider, such as:
Digital Marketing Specialist
Social Media Manager
SEO Specialist
Email Marketing Specialist
Content Creator
Career Opportunities After Digital Marketing
Social Media Manager
A social media manager develops and implements social media strategies for brands. You will manage social media accounts, create content, engage with followers, and run social media ads and campaigns. The average salary for an entry-level social media manager in India is ₹350,000 per year.
Search Engine Optimization (SEO) Specialist
An SEO specialist optimizes websites to rank higher in search engines like Google. You will research keywords, analyze site metrics, create content, build internal links, and monitor search engine algorithm updates. SEO specialists in India earn an average of ₹350,000 per year.
Content Writer
As a content writer, you will create content for websites, blogs, social media, and other digital platforms. You should have excellent writing and communication skills. Content writers in India make around ₹300,000 per year on average.
Paid Advertising Specialist
A paid advertising specialist manages online ad campaigns on platforms like Google Ads, Facebook Ads, and LinkedIn Ads. You will set up and optimize advertising campaigns to drive traffic and increase conversions. Paid advertising specialists earn an average of ₹400,000 per year in India.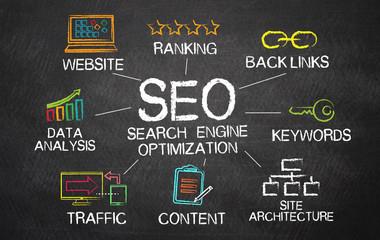 Let's Connect with PICKLES ANIMATION, build your career, make great business. We are the oldest and largest studio for ANIMATIONS, DESIGNING, PRINTING, VFX,PHOTOGRAPHY SHOOTS, VIDEOGRAPHY, PRODUCT SHOOT, FASHION SHOOT, CORPORATE SHOOTS, WEDDING SHOOTS,  PROMOTIONAL VIDEOS, EXPLAINER VIDEOS, PRESENTATIONS AND MUCH MORE