When we give best teaching skills to our students so after here the result of efforts done by each of them.
B.sc in Animation and Multimedia in Delhi
Best Animation Training Institute in Delhi
Pickles Professional Courses in Animation
Pickles Professional Degree in  Animation
Are you passionate about animation and multimedia? Do you dream of creating captivating visual experiences? Pursuing a B.sc in Animation and Multimedia in Delhi can provide you with the necessary skills and knowledge to turn your passion into a successful career. In this article, we will explore the various aspects of pursuing a B.sc in Animation and Multimedia in Delhi, India. From the curriculum to the career prospects, this guide will help you make an informed decision.B.sc in Animation and multimedia in Delhi has become an integral part of our lives. From movies and video games to advertising and web design, the demand for skilled animators and multimedia experts is ever-growing. With the advancement of technology, there is a constant need for creative professionals who can breathe life into static images and bring ideas to reality.
I Am Interested To Enroll
Best Animation Degree Courses in Delhi
Curriculum and Course Structure
When choosing a B.sc. in Animation and Multimedia in Delhi it is essential to consider the curriculum and course structure. A well-designed program should provide a balance between theoretical knowledge and practical skills. Some of the key subjects you can expect to encounter during your studies include:
1. Animation Techniques
In this course, you will learn the fundamentals of animation, including the principles of motion, character design, and storytelling. Through hands-on projects, you will develop your skills in traditional and digital animation techniques.
2. Multimedia Design
This course focuses on the creation of interactive multimedia content, such as websites, mobile applications, and user interfaces. You will learn about design principles, user experience, and multimedia integration.
3. 3D Modeling and Visual Effects
3D modeling and visual effects are at the core of modern animation and multimedia. This course will teach you the techniques used to create realistic 3D models, environments, and special effects. You will also gain knowledge in lighting, texturing, and rendering.
4. Sound Design
Sound plays a crucial role in animation and multimedia. This course will introduce you to the principles of sound design, including recording, editing, and mixing. You will learn how to create immersive audio experiences that enhance the visual elements.
5. Game Development
With the rising popularity of video games, understanding game development is essential for aspiring animators and multimedia professionals. This course will cover game design, programming, and the integration of multimedia elements into gaming experiences.
Career Opportunities After B.SC in Animation
Career Prospects
After completing a B.sc in Animation and Multimedia in Delhi you will have a wide range of career opportunities. Some of the potential job roles include:
1. Animator
As an animator, you will be responsible for creating animated sequences, characters, and special effects for various media outlets, such as movies, television shows, and video games.
2. Multimedia Specialist
As a multimedia specialist, you will design and develop interactive multimedia content for websites, mobile applications, and other digital platforms. You will collaborate with designers, developers, and content creators to deliver engaging experiences.
3. Visual Effects Artist
Visual effects artists create stunning visual effects for movies, commercials, and other visual media. You will utilize your skills in 3D modeling, compositing, and animation to enhance the visual appeal of the final product.
4. Game Designer
Game designers are responsible for conceptualizing and creating video games. You will work closely with artists, programmers, and sound designers to develop immersive gaming experiences.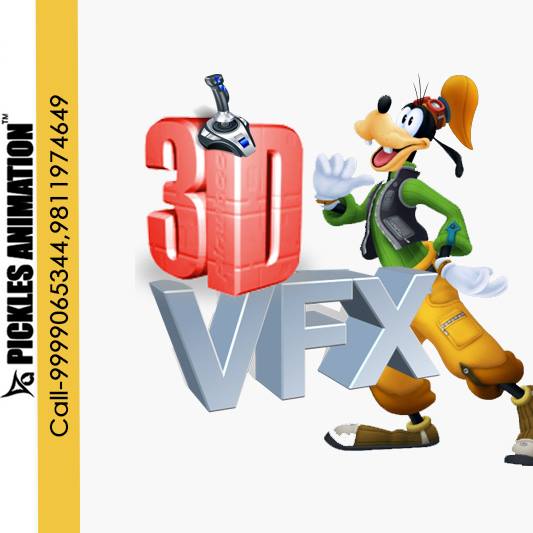 Let's Connect with PICKLES ANIMATION, build your career, make great business. We are the oldest and largest studio for ANIMATIONS, DESIGNING, PRINTING, VFX,PHOTOGRAPHY SHOOTS, VIDEOGRAPHY, PRODUCT SHOOT, FASHION SHOOT, CORPORATE SHOOTS, WEDDING SHOOTS,  PROMOTIONAL VIDEOS, EXPLAINER VIDEOS, PRESENTATIONS AND MUCH MORE