We teach how to design a building or any client project
right from scratch to final delivery. That's why we
recognize it as the Best AutoCAD Institute in Delhi 
Best AutoCAD Institute in Delhi
AutoCAD, short for Automated Computer-Aided Design, is a powerful software used extensively in the field of design and engineering. It allows professionals to create precise 2D and 3D models, helping them bring their ideas to life. With its wide range of applications across various industries such as architecture, mechanical engineering, and interior design, learning AutoCAD has become essential for individuals aspiring to excel in these fields. Pickles Animation is the best AutoCAD training institute in Delhi, fully following the latest marketing trends. We make our students work harder on live projects so that as a student you can learn how to work like a pro. We guarantee you will get 100% Job right after completing the course, that's why Pickles is building its standard as the best AutoCAD training institute in Delhi. Be Ready to Enroll in PICKLES ANIMATION.
I Am Interested To Enroll
Why? PICKLES ANIMATION FOR AutoCAD
When it comes to learning AutoCAD, one Best AutoCAD Institute in Delhi that stands out from the rest is Pickles Animation. With its focus on providing top-notch education, Pickles Animation has established itself as the best AutoCAD institute in Delhi. By enrolling in their AutoCAD classes near you, you can unlock a world of opportunities and take your career to new heights.
One of the key benefits of learning AutoCAD from Pickles Animation is the comprehensive curriculum they offer. Their courses cover all the essential topics, from the basics of AutoCAD to advanced techniques, ensuring that you gain a deep understanding of the software. Moreover, their courses are designed in a way that caters to the specific needs of different industries, making you industry-ready from day one.
Best AutoCAD institute in Delhi, there are several factors to consider. One of the most important factors is the reputation of the institute. Pickles Animation has earned a stellar reputation in the industry for its high-quality education and excellent track record of producing skilled professionals. Their alumni have gone on to work for renowned companies, which is a testament to the institute's credibility.
Another factor to consider is the expertise of the faculty. At Pickles Animation, you will find a team of experienced professionals who are not only well-versed in AutoCAD but also have practical industry experience. Their expertise and guidance will ensure that you receive the best education and training, setting you up for success in your career.
Placement and career guidance provided by PICKLES ANIMATION
Pickles Animation understands the importance of career growth and provides comprehensive placement assistance and career guidance to its students. The institute has strong ties with leading companies in the design and engineering industry, which helps facilitate job placements for its students. They also conduct regular workshops and seminars to enhance your employability skills and prepare you for interviews.
Additionally, Pickles Animation offers career guidance sessions where industry experts provide valuable insights and advice on career advancement. They help you identify your strengths and interests, guiding you toward the right career path. With their support, you can confidently navigate the job market and secure a rewarding career in the field of design and engineering.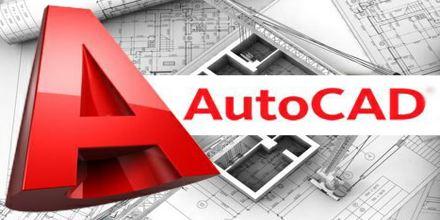 Let's Connect with PICKLES ANIMATION, build your career, make great business. We are the oldest and largest studio for ANIMATIONS, DESIGNING, PRINTING, VFX,PHOTOGRAPHY SHOOTS, VIDEOGRAPHY, PRODUCT SHOOT, FASHION SHOOT, CORPORATE SHOOTS, WEDDING SHOOTS,  PROMOTIONAL VIDEOS, EXPLAINER VIDEOS, PRESENTATIONS AND MUCH MORE