When we give the best teaching skills to our students after here the result of the efforts done by each of them.
Best Animation Institute in Netaji Subhash Place 
Best Animation Training Institute in Delhi
Pickles Professional Courses in Animation
Pickles Professional Certificate in  Animation
Animation has become an increasingly popular career choice, offering endless opportunities for creativity and expression. Whether you are interested in creating captivating visual effects for films, designing characters for video games, or producing animated advertisements, a career in animation can be both fulfilling and financially rewarding. However, in order to succeed in this competitive industry, it is crucial to receive proper training from a reputable animation institute. In this article, we will explore the importance of choosing the right animation institute and why the top animation institute in Netaji Subhash Place should be your first choice.
Choosing the right animation institute can make all the difference in your animation career. A good institute will provide you with a solid foundation in the technical skills and artistic principles necessary for success in the industry. It will have experienced faculty members who can guide you through the intricacies of animation and help you develop your unique style. Moreover, a reputable institute will also have state-of-the-art infrastructure and industry connections, ensuring that you receive hands-on training with the latest software and technologies used in the field.
I Am Interested To Enroll
Factors Consider When Selecting an Animation Institute
When selecting an animation institute, there are several key factors that you should consider. First and foremost, you should research the institute's reputation and track record. Look for an institute that has a strong presence in the animation industry and a history of producing successful graduates. Additionally, consider the institute's curriculum and course offerings. Make sure that the institute offers a comprehensive program that covers both the technical and artistic aspects of animation. It is also essential to evaluate the institute's faculty and their qualifications. A team of experienced professionals can provide valuable insights and mentorship throughout your animation journey.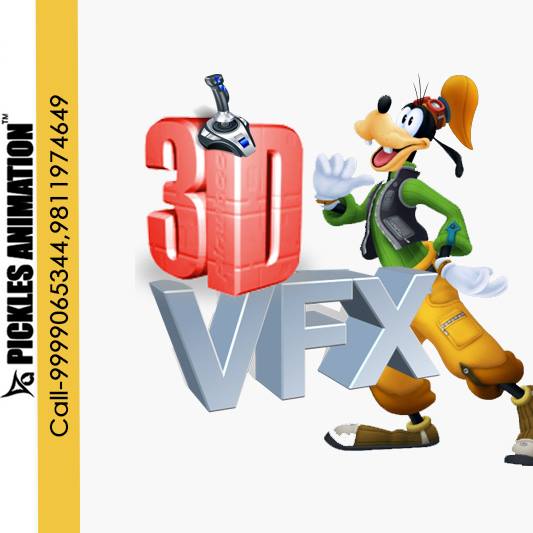 Why Choose PICKLES ANIMATION?
PICKLES ANIMATION Institute in Netaji Subhash Place offers a wide range of courses to cater to the diverse needs and interests of aspiring animators. From foundational courses that cover the basics of animation to specialized programs focusing on specific areas such as 3D animation, visual effects, or character design, the institute provides a comprehensive curriculum. The courses are designed to provide students with a strong understanding of the principles of animation, hands-on experience with industry-standard software, and the opportunity to work on real-world projects. With a curriculum that combines theory and practical training, students are well-prepared for the challenges of the animation industry.
Faculty and Infrastructure
PICKLES ANIMATION Institute in Netaji Subhash Place boasts a team of highly experienced and skilled faculty members who are passionate about animation. The faculty members have extensive industry experience and are well-versed in the latest trends and techniques in animation. They are dedicated to providing students with personalized attention and guidance, helping them unlock their full potential. Moreover, the institute's infrastructure is second to none. The animation studios have the latest technology and software, allowing students to create high-quality animations. The institute also provides a conducive learning environment, with spacious classrooms and well-equipped labs.
Placement Opportunities
One of the biggest advantages of studying at PICKLES ANIMATION in Netaji Subhash Place is the excellent placement opportunities it offers. The institute has strong connections with leading animation studios, film production houses, and gaming companies, ensuring students get ample job prospects upon graduation. The institute's placement cell works closely with industry professionals to organize recruitment drives and job fairs, giving students the chance to showcase their skills and secure lucrative job offers. Moreover, the institute also provides internship opportunities, allowing students to gain practical experience and build industry connections even before they graduate.
Student Testimonials and Reviews
PICKLES ANIMATION Institute in Netaji Subhash Place has received rave reviews and glowing testimonials from its students. Students praise the institute for its comprehensive curriculum, experienced faculty, and industry-oriented approach. They appreciate the hands-on training and the opportunity to work on real-world projects, which they believe have prepared them well for the industry. Students also commend the institute's placement support, with many attributing their successful careers to the institute's strong industry connections. Overall, the positive feedback from students is a testament to the institute's commitment to providing quality education and shaping successful animation careers.
Let's Connect with PICKLES ANIMATION, build your career, make great business. We are the oldest and largest studio for ANIMATIONS, DESIGNING, PRINTING, VFX,PHOTOGRAPHY SHOOTS, VIDEOGRAPHY, PRODUCT SHOOT, FASHION SHOOT, CORPORATE SHOOTS, WEDDING SHOOTS,  PROMOTIONAL VIDEOS, EXPLAINER VIDEOS, PRESENTATIONS AND MUCH MORE