When we give best teaching skills to our students so after here the result of efforts done by each of them.
Animation Institute After 12th in Delhi
Best Animation/VFX  Training Institute in Delhi
Pickles Professional Courses in Animation/VFX
Pickles Professional Certificate in  Animation/VFX
Animation and VFX (Visual Effects) are exciting fields that have gained immense popularity in recent years. With advancements in technology and the growing demand for visual content, pursuing a career in animation or VFX can be a lucrative choice, especially for students who have just completed their 12th grade. In this article, we will explore the various opportunities and courses available in the animation and VFX industry after 12th grade. Before diving into the career prospects, let's first understand what animation and VFX encompass. Animation involves creating moving images using a sequence of drawings, models, or computer-generated graphics. It brings characters, objects, and environments to life through motion. On the other hand, VFX focuses on enhancing or creating special effects using computer-generated imagery (CGI) to enhance the visual appeal of movies, TV shows, video games, and more. Pursuing a career in animation or VFX after completing 12th grade can open doors to a dynamic and rewarding profession. With the right skills and relevant courses, you can embark on a successful journey in this ever-evolving industry. So, if you have a passion for animation and VFX, don't hesitate to explore the numerous opportunities available and chase your dreams.
I Am Interested To Enroll
Career Opportunities in Animation and VFX
The animation and VFX industry offers a wide range of career opportunities. Here are some popular roles you can consider:
1 Animation
2D Animator: Create two-dimensional animated sequences and characters.
3D Animator: Develop three-dimensional animations using computer software.
Stop Motion Animator: Create animations by manipulating physical objects frame by frame.
Character Designer: Design and develop unique characters for animations.
2 VFX
VFX Artist: Create realistic visual effects using software like Adobe After Effects, Nuke, or Maya.
Matte Painter: Design and create background landscapes or settings for movies or video games.
Compositor: Combine different visual elements to create seamless effects in movies or TV shows.
Motion Graphics Artist: Design and create animated graphics for films, commercials, or video games.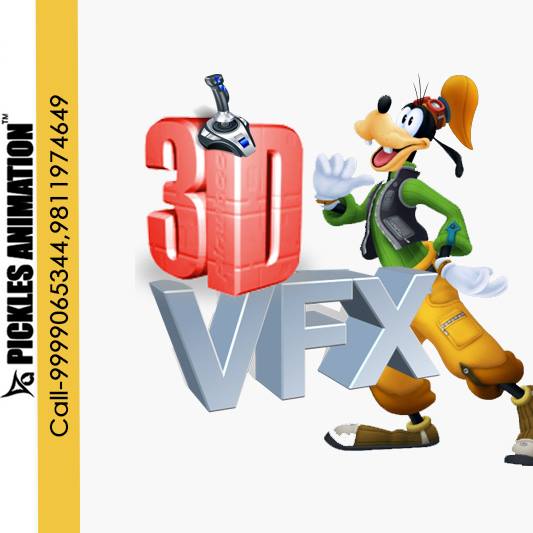 Courses in Animation and VFX
Several Animation Institute After 12th in Delhi and universities offer specialized courses in animation and VFX. These courses can provide you with the necessary skills and knowledge to excel in the industry. Here are some popular courses:
1 Bachelor's Degree in Animation
Bachelor of Arts in Animation
Bachelor of Fine Arts in Animation and VFX
Bachelor of Science in Animation and Multimedia
2 Diploma/Certificate Courses
Diploma in 3D Animation
Certificate Course in VFX
Diploma in Graphic Design and Animation
3 Online Courses
Online Animation and VFX Courses
Online Certificate Programs in Animation
Virtual VFX Training Programs
In conclusion, choosing the Animation Institute After 12th in Delhi or any other location involves careful research and consideration of various factors. Accreditation, reputation, curriculum, faculty expertise, facilities, student projects, industry connections, alumni success, class size, location, and financial considerations all play a crucial role in making an informed decision. Take the time to visit the institutes, talk to current students and alumni, and gather as much information as possible to make the right choice for your Animation education and career aspirations.
Let's Connect with PICKLES ANIMATION, build your career, make great business. We are the oldest and largest studio for ANIMATIONS, DESIGNING, PRINTING, VFX,PHOTOGRAPHY SHOOTS, VIDEOGRAPHY, PRODUCT SHOOT, FASHION SHOOT, CORPORATE SHOOTS, WEDDING SHOOTS,  PROMOTIONAL VIDEOS, EXPLAINER VIDEOS, PRESENTATIONS AND MUCH MORE